On the beautiful bank of historic Prachi river, equidistant from the silver city( Cuttack) and the temple city( Bhubaneswar) stands the imposing Eastern Academy of Science and Technology (EAST) campus meandering on a sprawling green meadowlands eager to mold the future of the bright young students of the state of Odisha. While the magnificent architectural intricacy has been the toast of the town EAST prides for its quality education dedicated Educators and gracious Administrators. From the outset Honesty and Integrity have the hall mark of this institution. Recognized for its innovation EAST has now integrated two excellent concepts in its academic armamentarium: 1.joint MBA degree program with the University of Missouri in the USA and 2.approval as the only institution in the entire state to offer TOEFL and GRE programs for higher study in abroad. The serene and tranquil ambience, the masonry magnificence and selection of superb employees are engineered to amaze you. We are extremely proud of our unparalleled faculty and staff who serve with utmost dedication to cater to the needs of our students.
EAST provides the state-of the-art facilities that keeps students on pace with the fast changing technology of modern days. This institution is clearly looking decades in to the future to remain competitively and firmly on the cutting edge of learning. The board of Trust and the college WELCOME YOU TO an exciting World where educational desire breeds opportunity and opportunity breeds future success. Come and Join with us where you can say, THE WORLD CHANGING AND WE ARE CHANGING WITH IT...
My eternal wish: After a century or two nobody will ever remember my name the house I was living in, the automobile I was driving and the money in my bank account but I will draw my last breath in peace knowing that during my life time I made a difference in the life of a child (student). Thus let me die totaly unknown and unseen.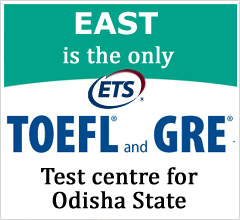 Our College Gallery
(Posted on 10 Dec , 2013)

(Posted on 20 January , 2014)

(Posted on 17 May , 2013)